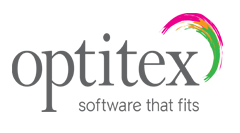 WHY OptiTex :
Since 1988, Optitex has been the leading developer of 2D & 3D solutions for textile, industrial fabrics, apparel, upholstery, transportation, composites, homes furnishings and other sewn products.  Optitex is making its mark on the global textile industry by providing digital software solutions for state-of-the-art pattern design, simulation and process optimization. 
Optitex products are sold and supported around the world through certified distributors and OEMs. Optitex's Fashion Design Software solutions are available in over 20 languages.  Optitex's 3D Suite of Tools produces 3D real-to-life fabric simulation out of 2D Patterns. 
Optitex has more than 27,000 installations worldwide including leading car interior manufacturers such as Audi, BMW, Porsche, Toyota, Audi, Johnson Controls, Prevent and others. In the fashion and apparel we are proud to include: Patagonia, Cherokee Uniforms, Coach Leather, Oxford Industries – Li & Fung, Kohl's, Chico's, Perry Ellis, Tommy Hilfiger, The Marena Group and many more among our list of satisfied 2D and 3D customers.
VIRTUAL PRODUCT DEVELOPMENT
Get real-life sample simulations, fast. Optitex created the first and most robust set of virtual fabric simulation available to you, and it keeps getting better.
"3D technology has cut the timeline of the retailer's design process by as much as 2/3's while also increasing innovation. A picture is worth a thousand words and a prototype (Virtual Product) is worth a thousand pictures." – Kurt Salmon, the leading global management consulting firm specializing in the retail and consumer products industry.
3D SUITE
The Optitex 3D Suite is a collection of applications that can create photorealistic 3D garments, fit them on an incredibly customizable avatar, and even animate them for dynamic, eye-catching presentations. You can bring your flat patterns, turn them into 3D samples and reduce the number of times you have to create physical samples. This drastically cuts the time you have to spend on each sample, the cost associated, as well as the hassle of scheduling and organizing numerous fit sessions.
PATTERN MAKING SUITE
There's a reason why over 27,000 pattern makers worldwide use Optitex. They found their pattern for success – both for their sewn products and their business.
Optitex provides a complete all-in-one pattern making solution tailored to the needs of all sewn industries. It delivers the competitive advantages you need to win in your market:
PRODUCTION SUITE
Know, Control and Reduce your Costs
Profit in production comes from knowing and controlling your costs accurately down to the smallest detail throughout the production workflow – from initial estimate to order fulfillment. That's why thousands of vendors work with Optitex Production Suite: to make more money on each order and to get more value from their investments in materials, equipment and people.
UTILITIES
Optitex has developed a comprehensive suite of features and utilities designed around letting you work with any third-party cad vendor you want to, rather than limiting you to working within a closed, proprietary ecosystem. This unprecedented level of interconnectivity has led to the creation of tools that allow you to import, export and convert files to and from the most popular CAD vendors and hardware manufacturers as well as some of the lesser known products available.
The Optitex Viewer utility allows anyone to open and view 3D content without having to have Optitex installed.
Modulate is an additional tool used to create interactive, made-to-measure patterns designed for mass-customized garments, like uniforms, to be tailored specifically for each wearer's measurements.